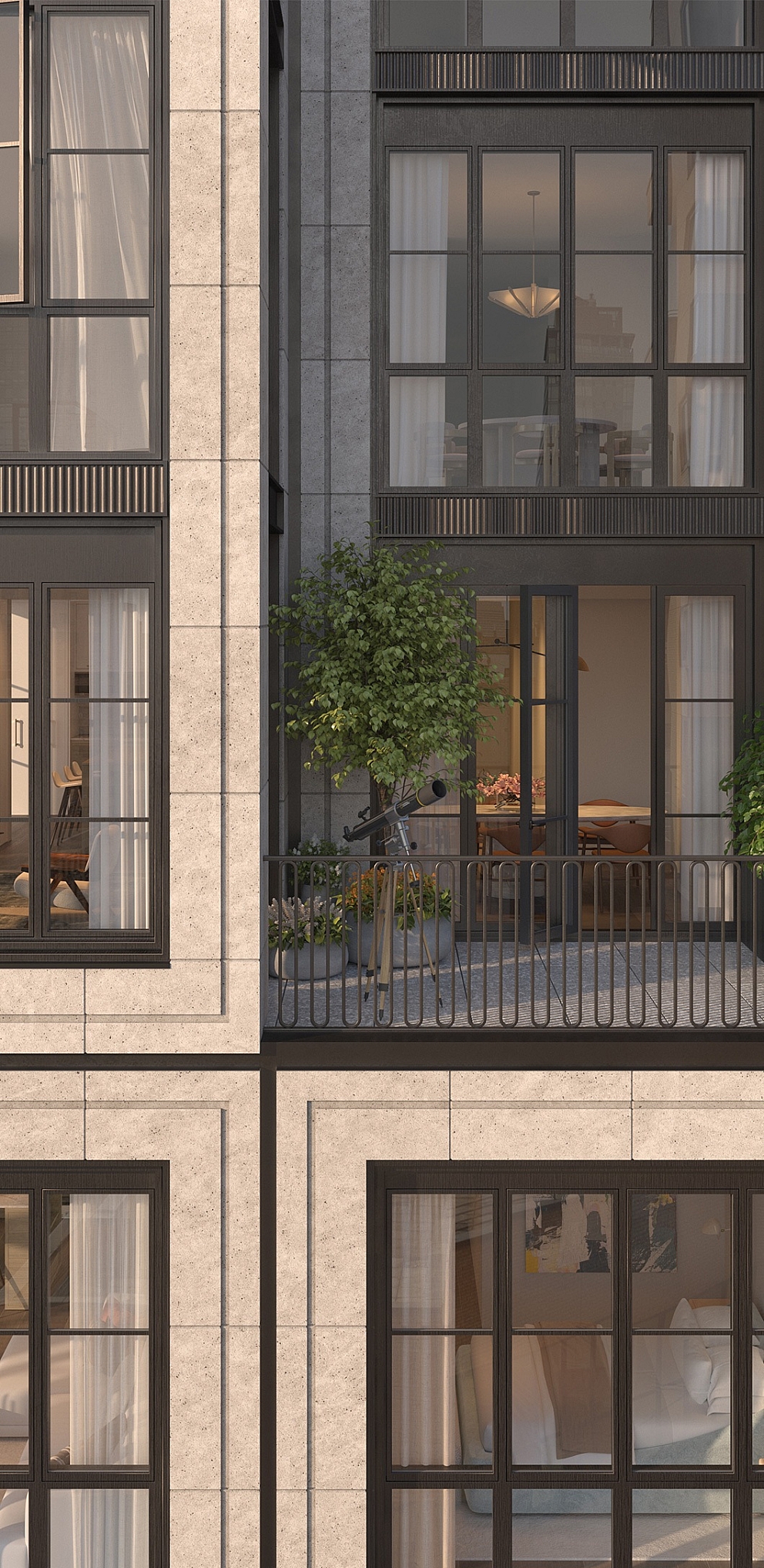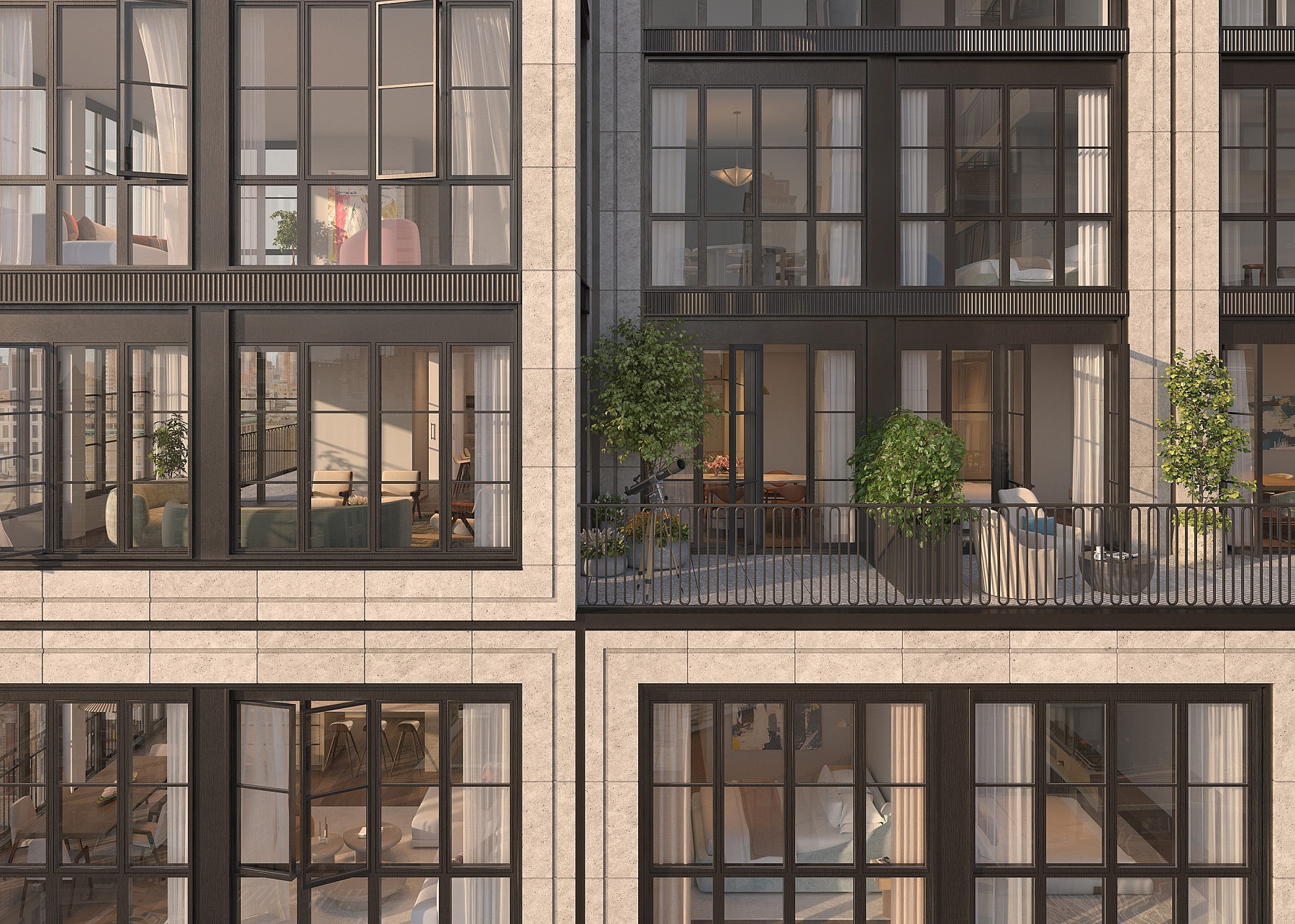 View of the Private Terraces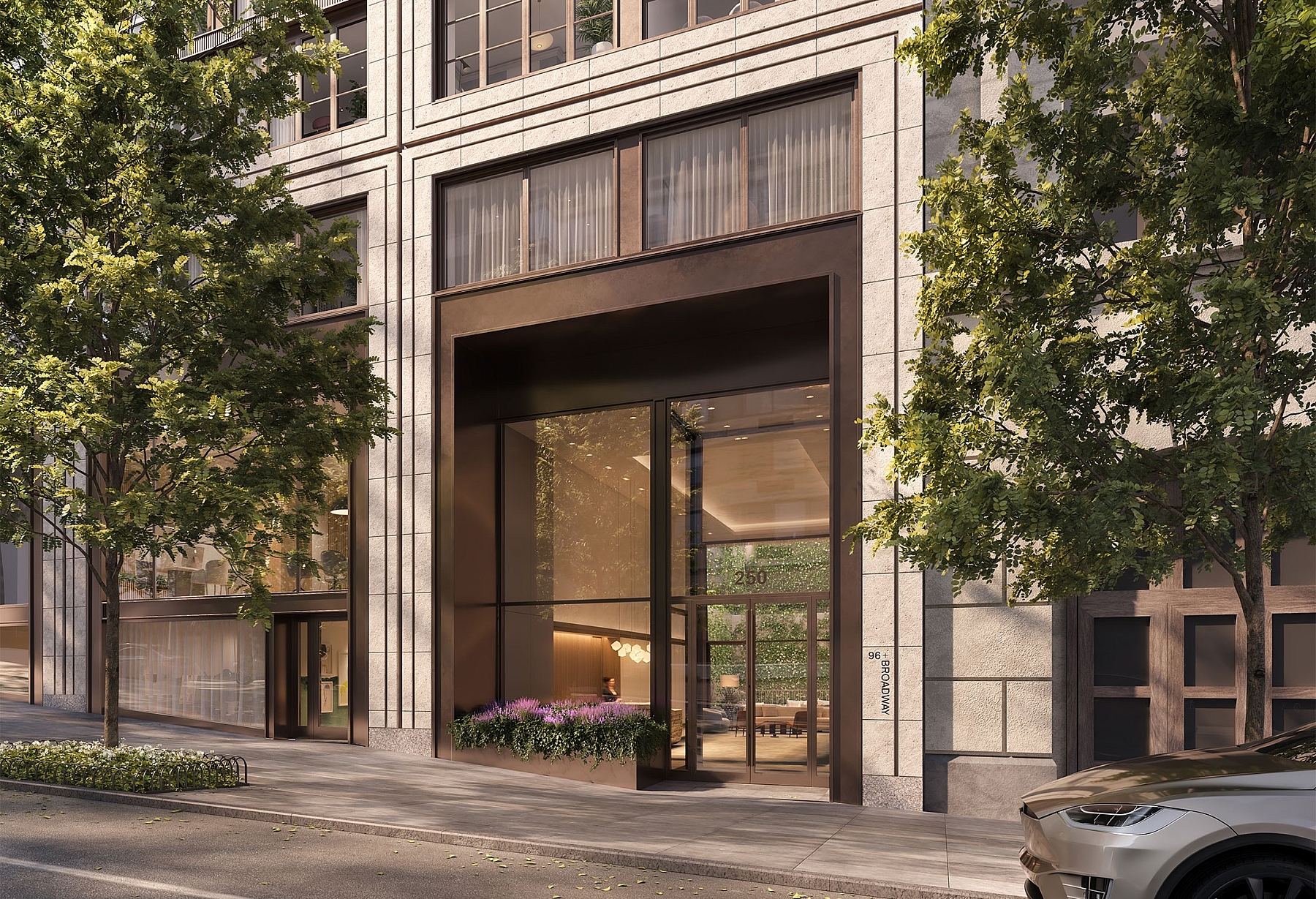 The Main Entrance to 250 West 96th Street
An inviting entrance tucked away on tree-lined West 96th Street blends sophistication with a warm welcome home.
Framed in bronze and limestone and protected by an elegant setback, the double-height entry to 96+Broadway reinterprets the grandeur of the Upper West Side's most prominent buildings.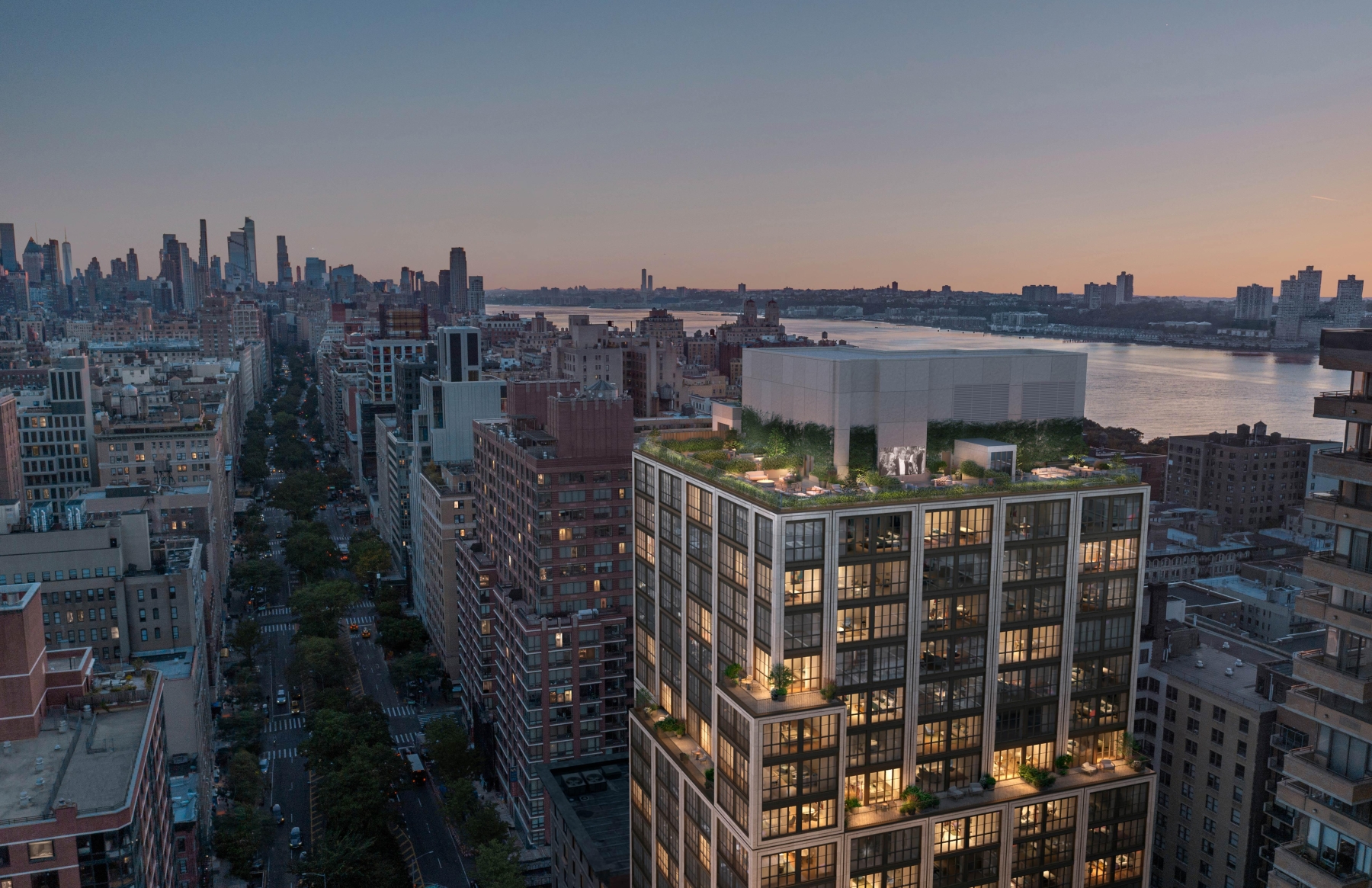 Downtown Manhattan Views from the Rooftop Terrace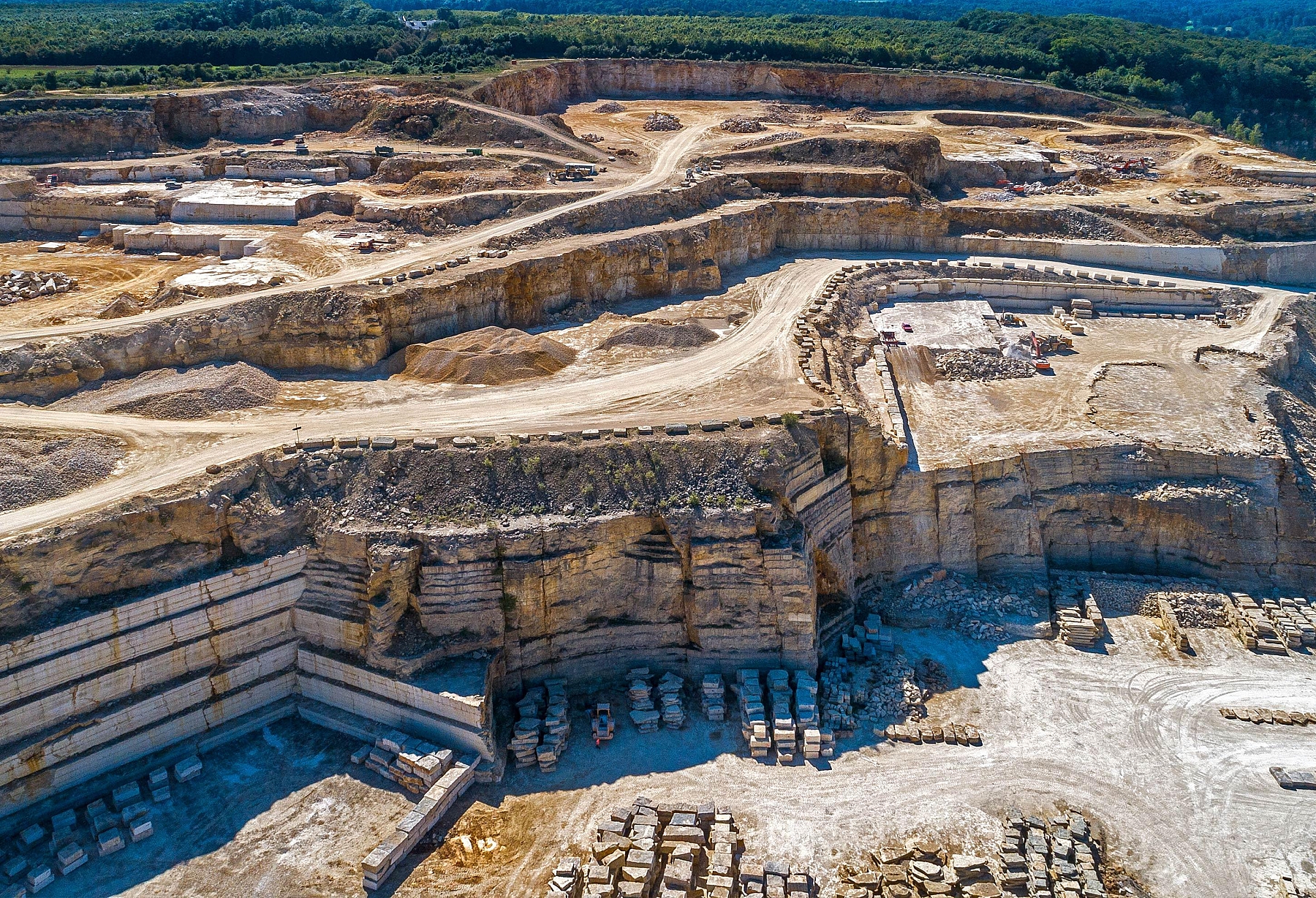 Limestone Sourcing
In a modern expression of classical architecture, Thomas Juul-Hansen has designed 96+Broadway's façade with expansive windows encased in bronze trim and silver-grey limestone. The material is imported from Germany's Franken-Schotter quarry, known for responsible environmental practices that include zero wastage, reforestation, and the conversion of former quarries to owl habitats.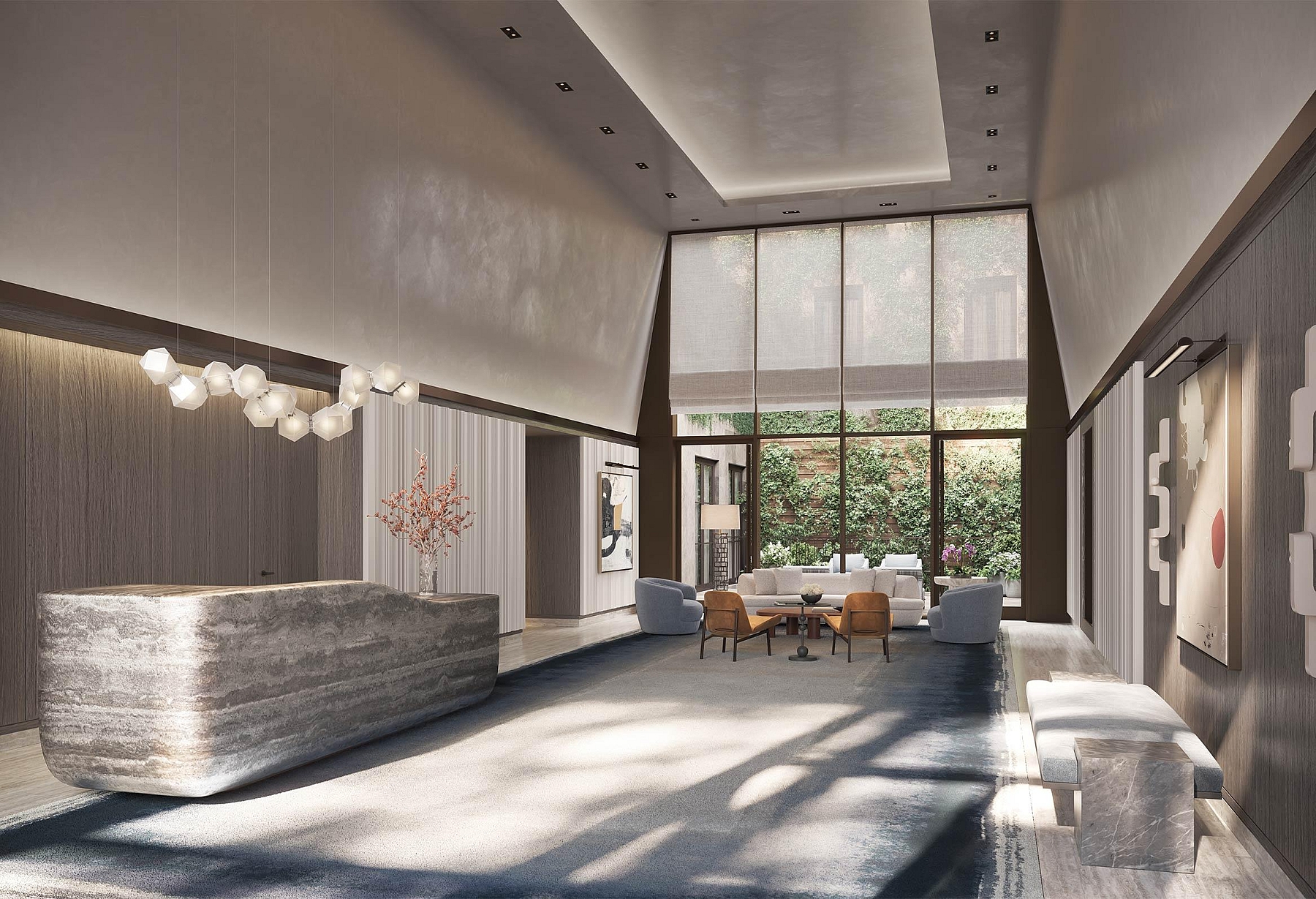 Double-Height Lobby
Silver Travertine reception desk
The lobby expresses history, modernity, and community in a single glance.
Like the building exterior, the double-height lobby combines the iconic materials and exquisite proportions of historic Upper West Side architecture into a contemporary statement.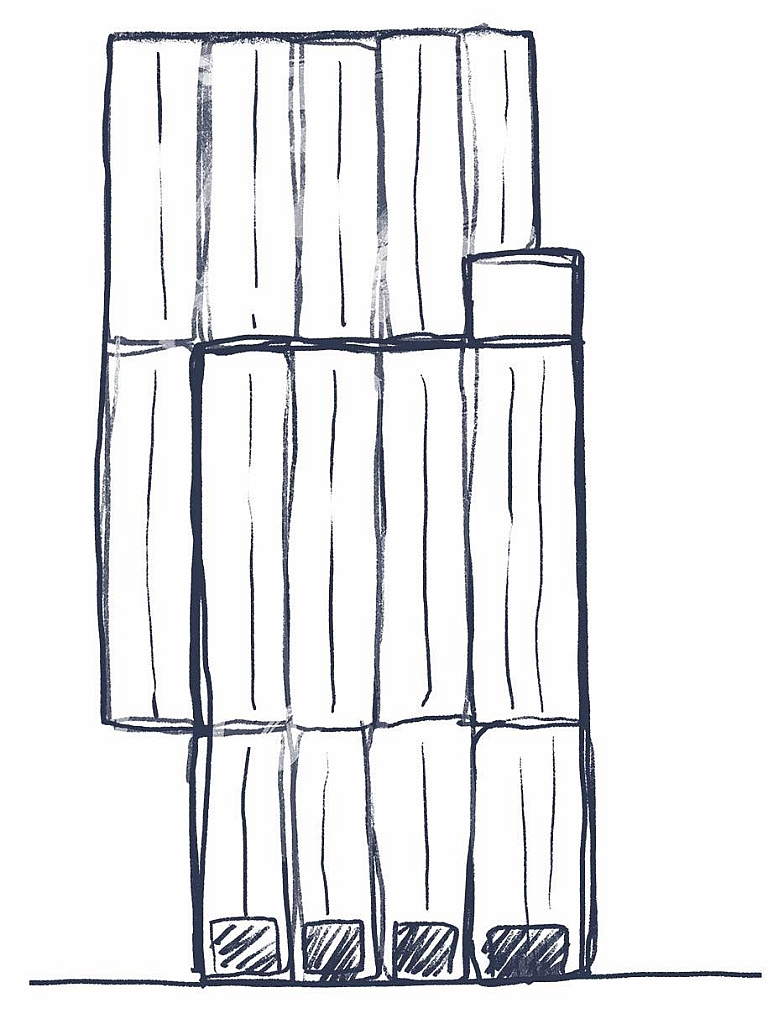 Building Study By Thomas Juul-Hansen
96+Broadway's gracious setbacks filter daylight into a lobby-level garden as well as multiple private terraces.
Gridded glass adds rhythm and texture to the building exterior, and bathes the interiors in light.