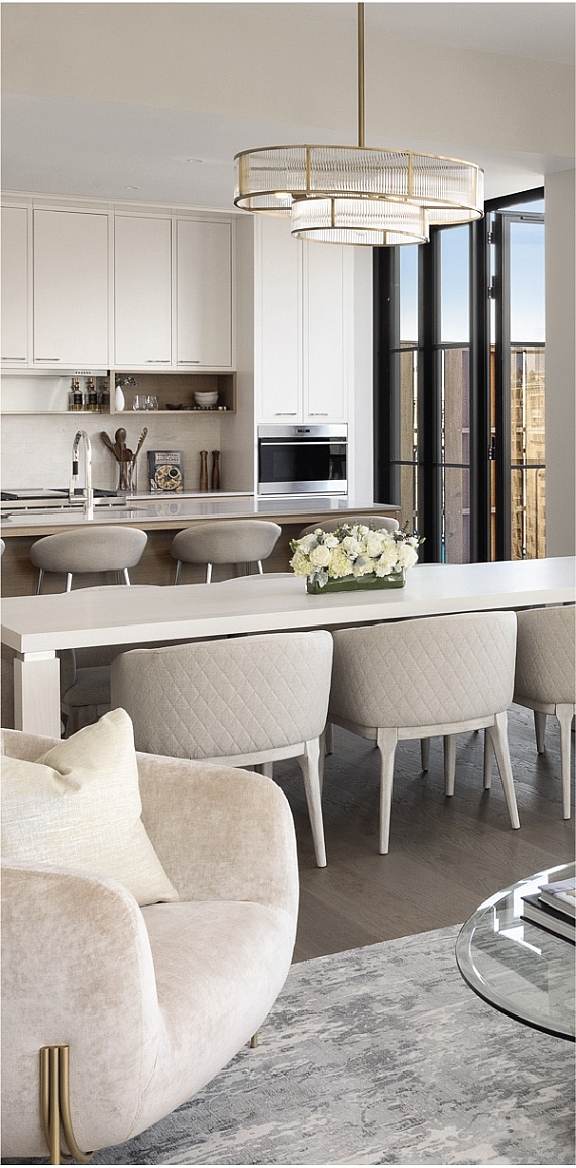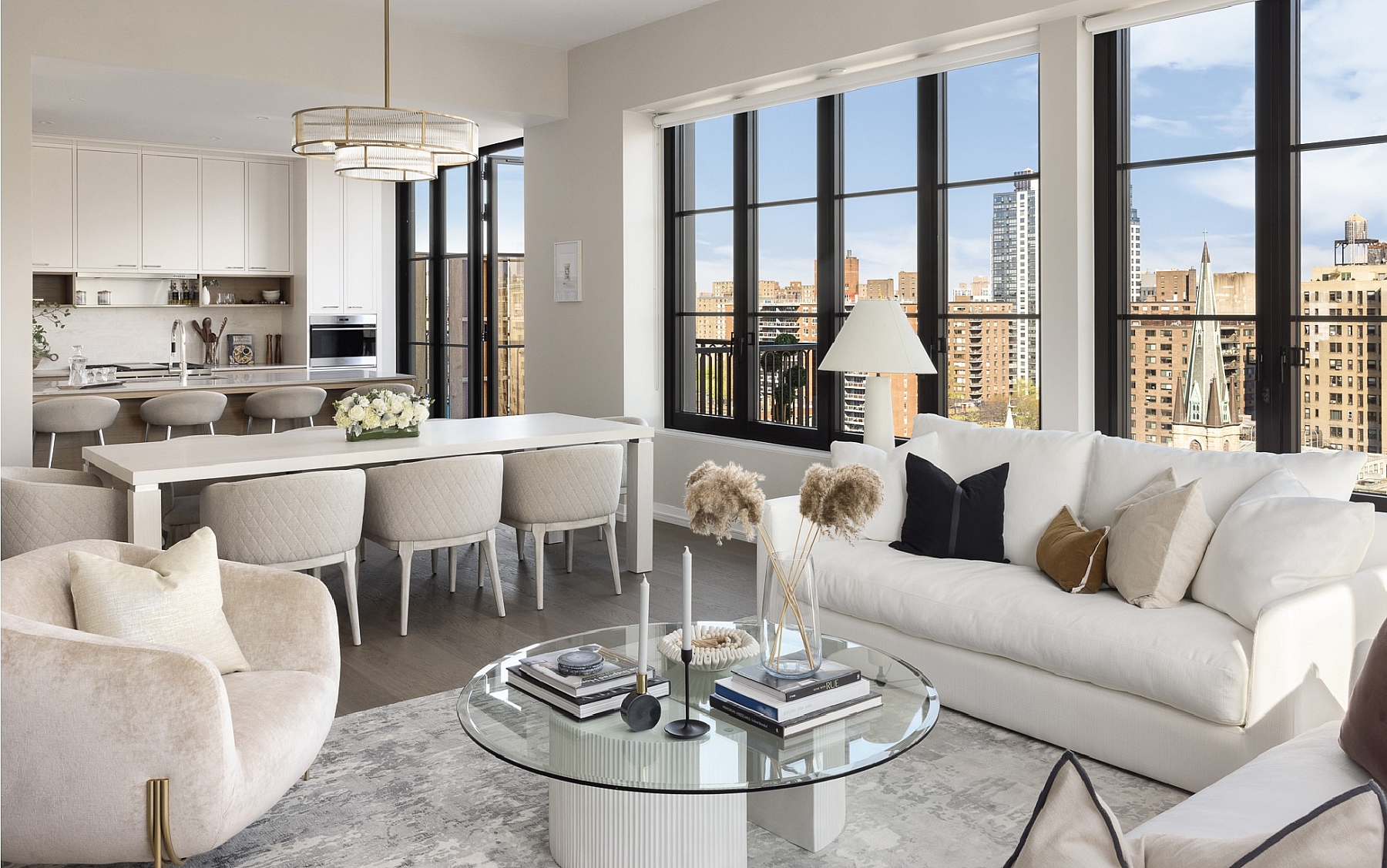 Living Room
In a city built on self-expression, home is where personal creativity takes flight. Residences by Thomas Juul-Hansen await your imprint.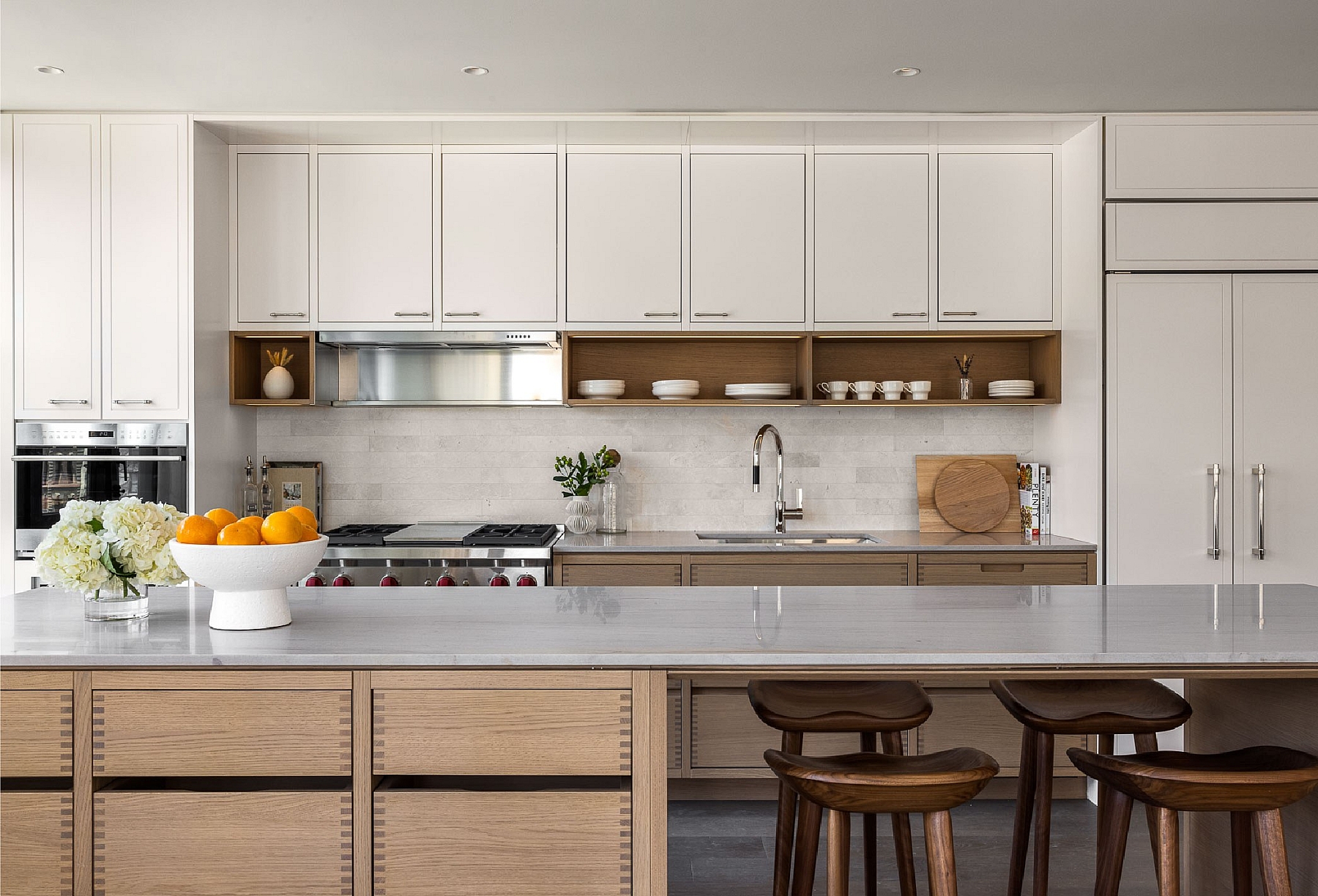 Kitchen
Italian crafted solid oak cabinetry
With enduring style and impressive functionality, the kitchens are designed to be a hub of your home.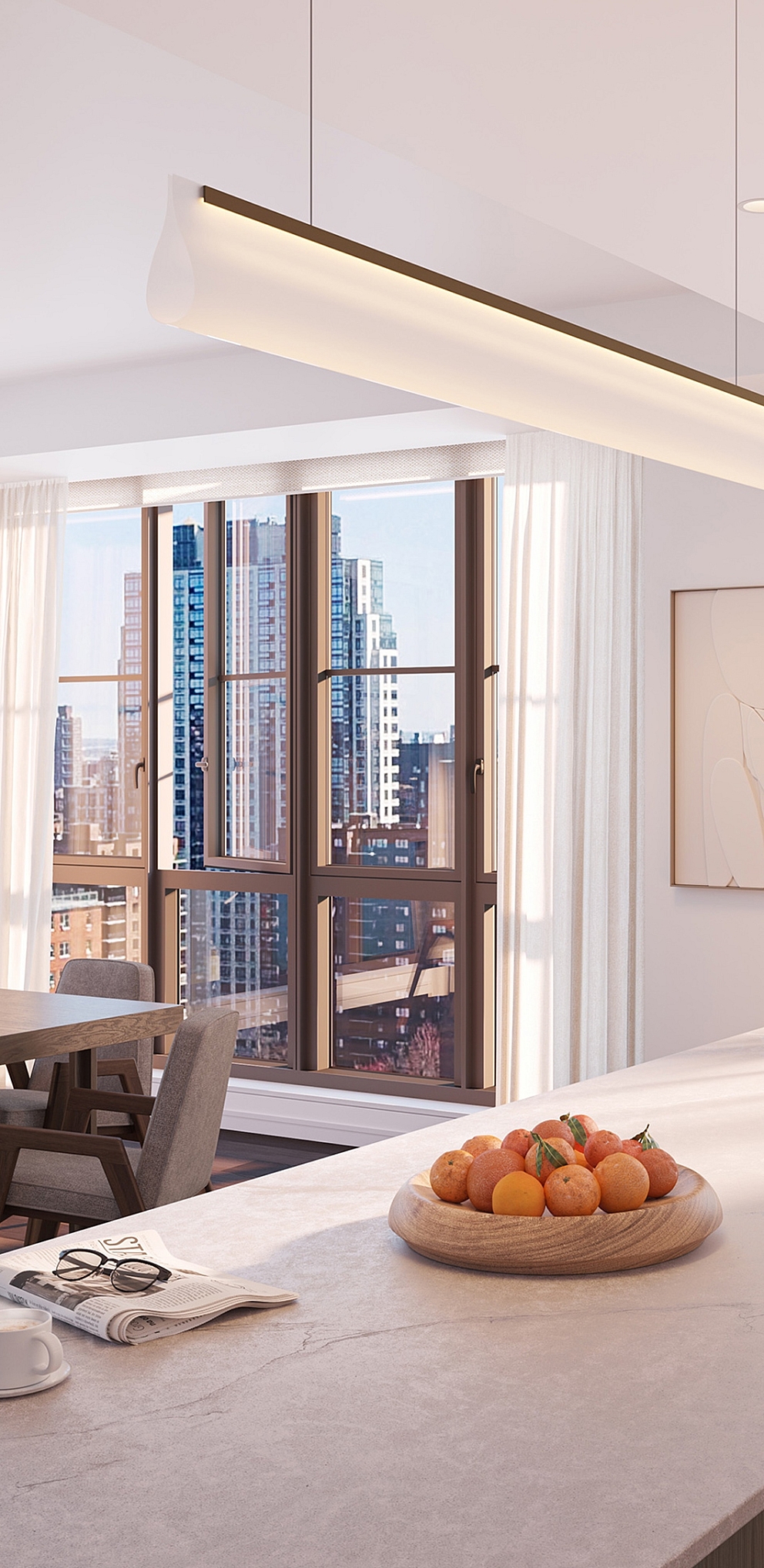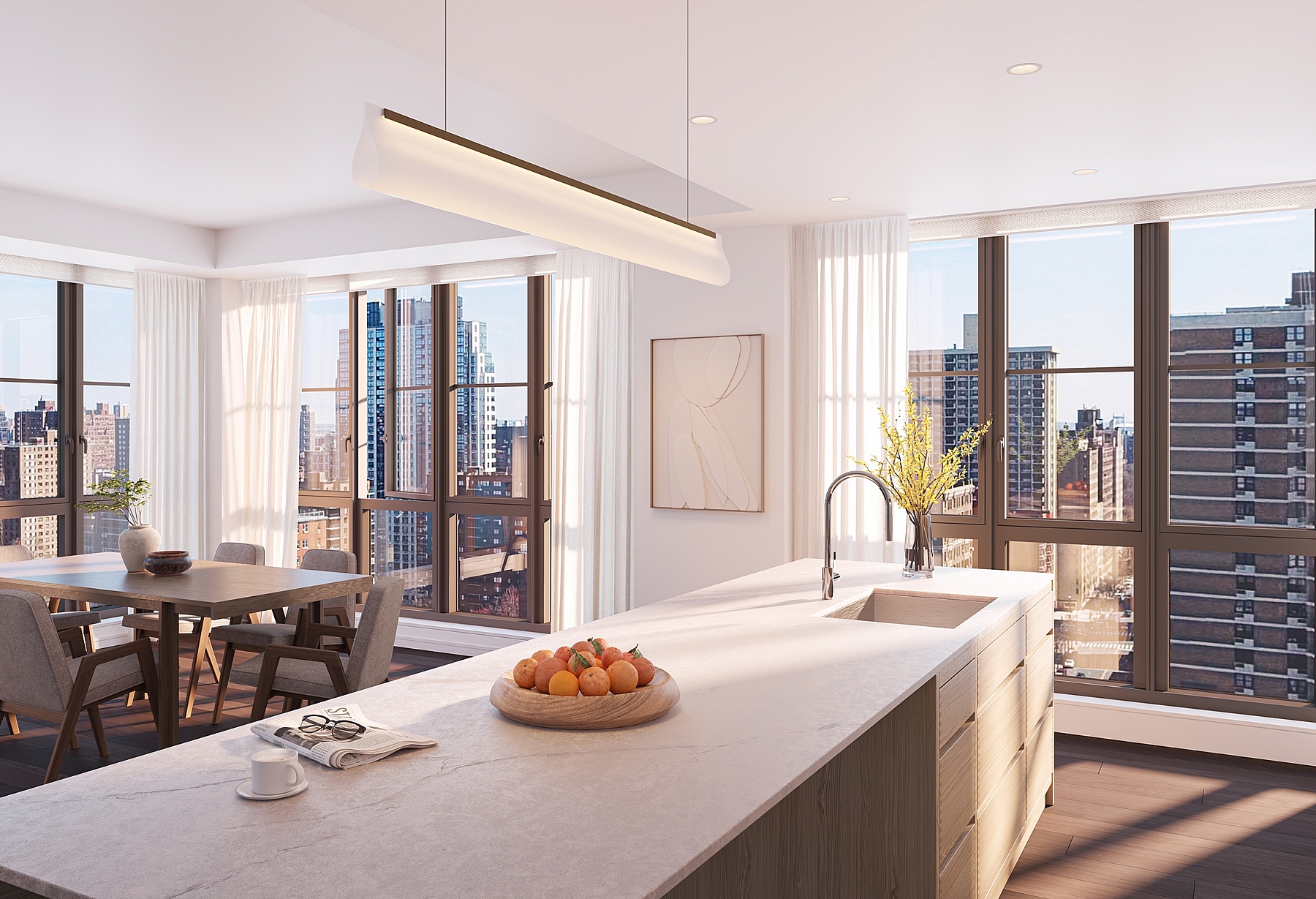 Kitchen + Dining Area
Every inch of the building is considered, from the way light casts into your home to the feel of natural materials within your grasp.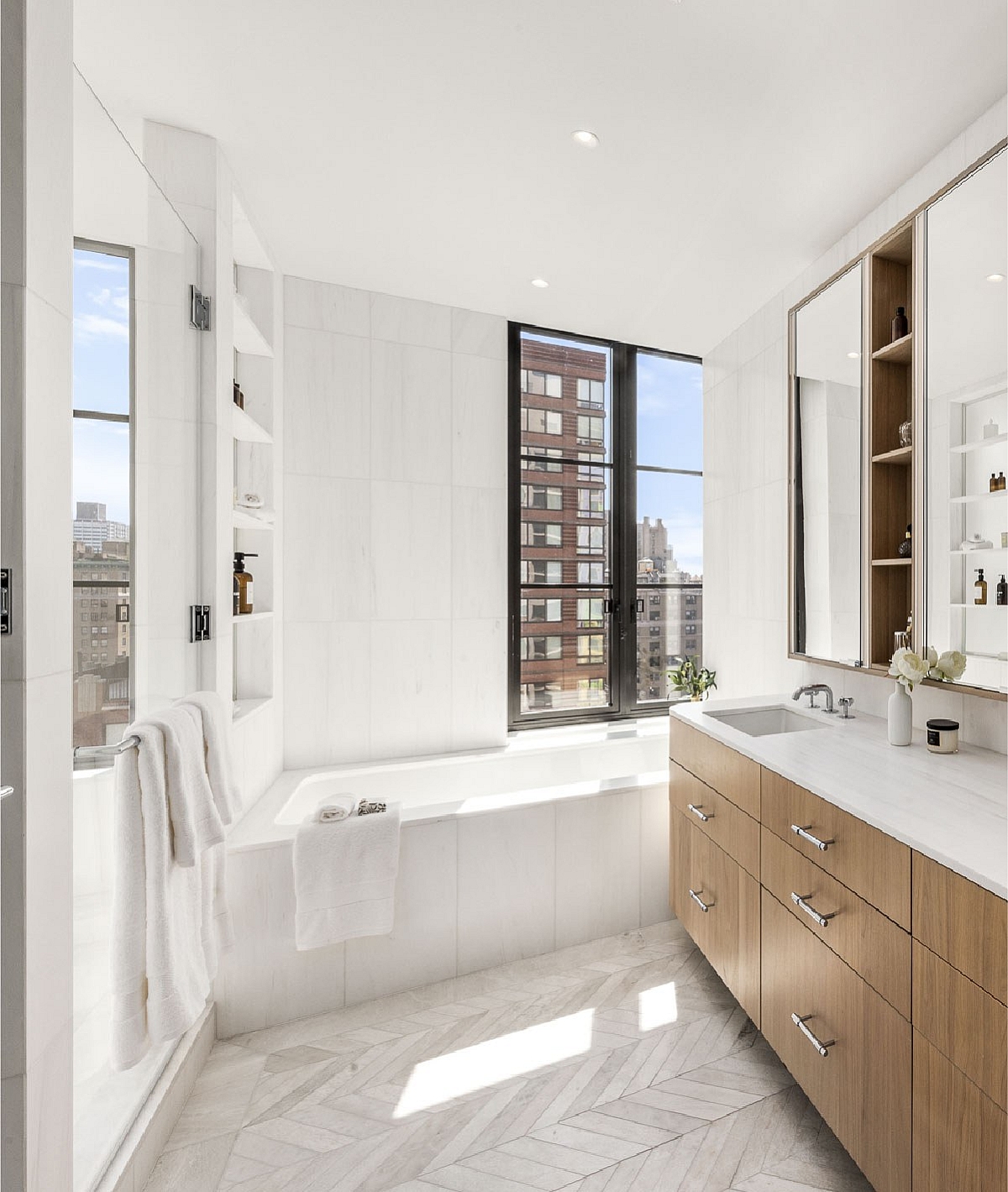 Primary Bathroom
Bianco Dolomiti marble walls + tub surround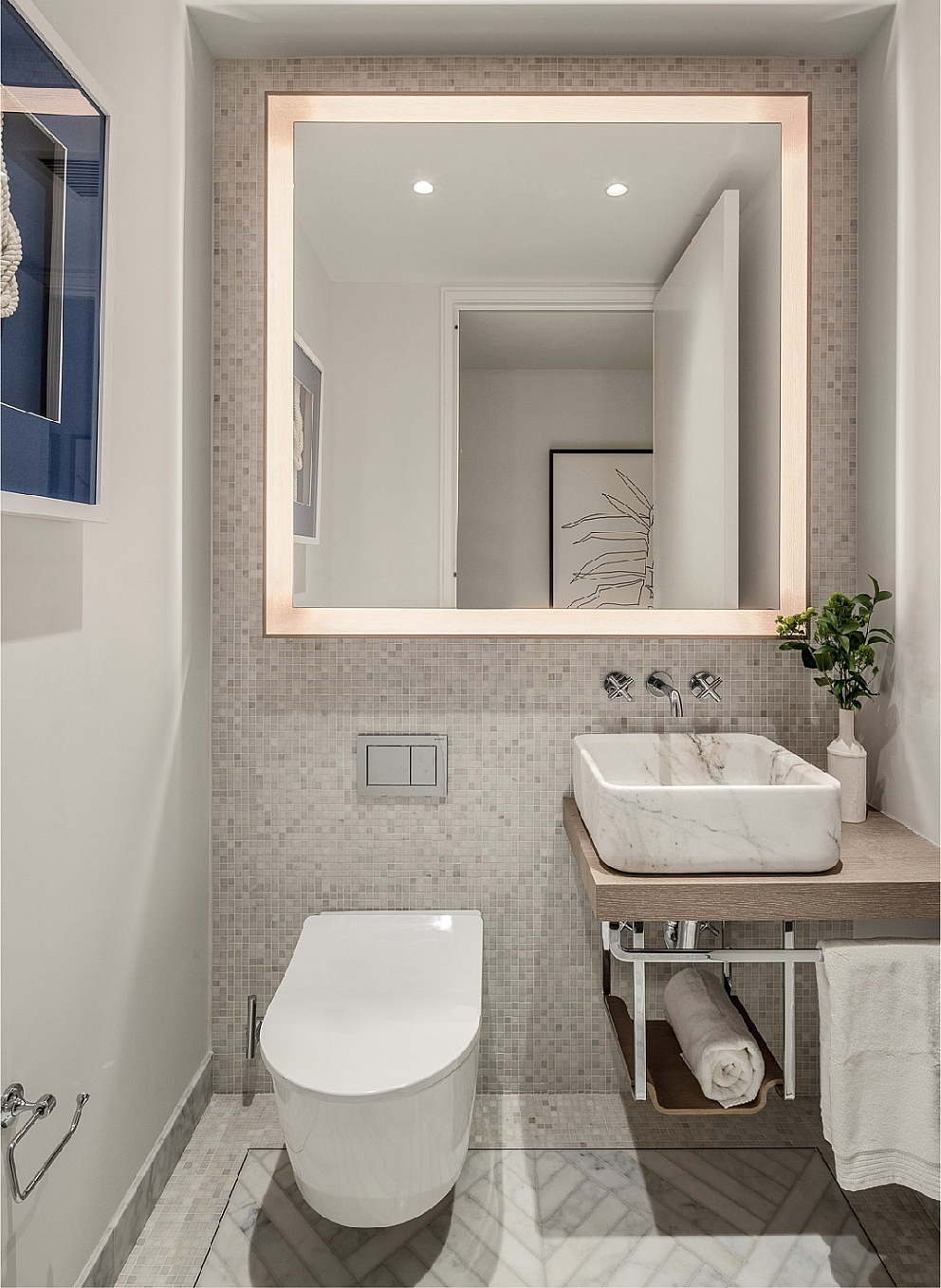 Powder Room
Carved Calacatta Lousanna marble sink
Calacatta Gold marble mosaic walls + floor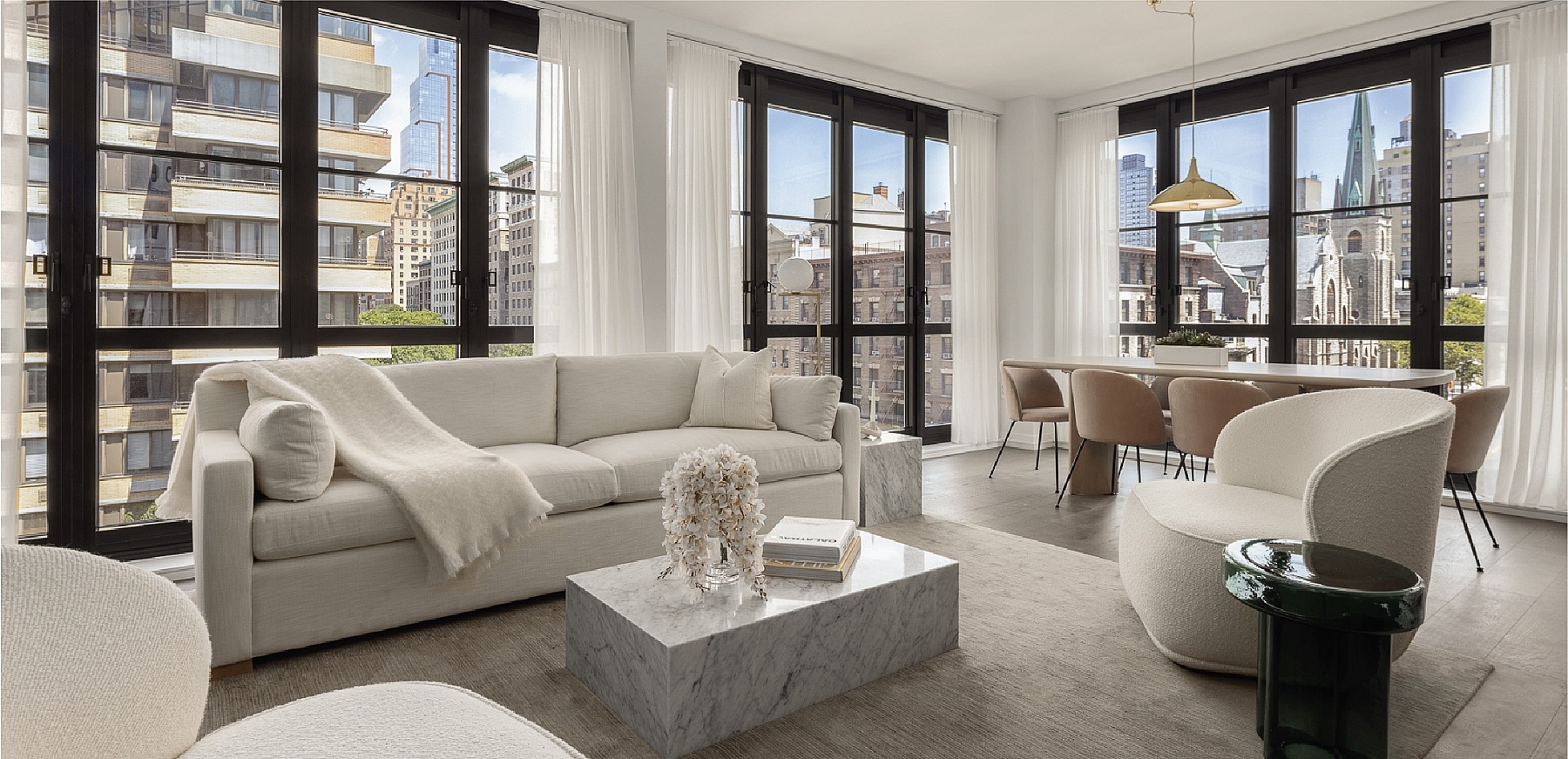 Living Room
Oversized casement windows
7 1/2" European white oak flooring
Through expansive windows, an ever-changing streetscape and the iconic city skyline become characters in your story.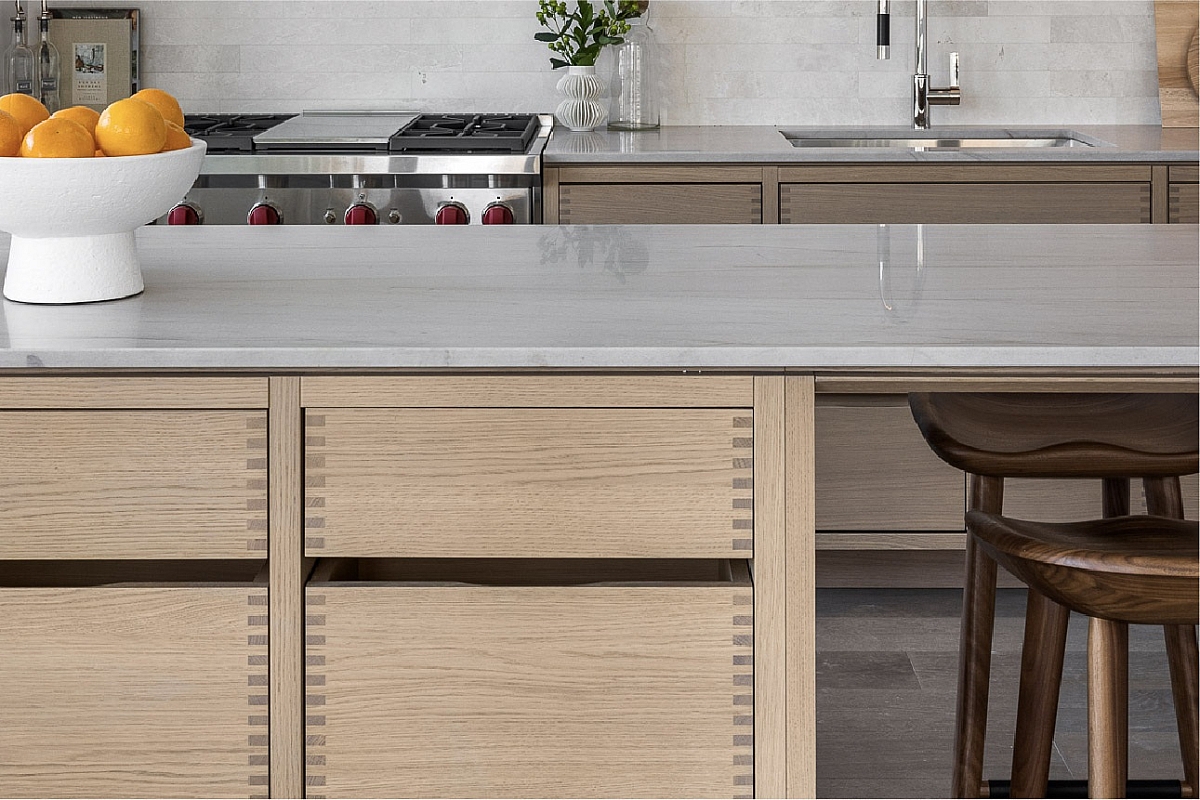 Italian Cabinetry
Kitchen cabinets by Stevali are made of exposed dovetailed planks in solid oak, constructed at approximately one-fifth the speed of standardized products. The Friuli Venezia Giulia–based workshop, which has been in operation for more than 50 years, is dedicated solely to urban kitchens and employs multiple sustainable production practices.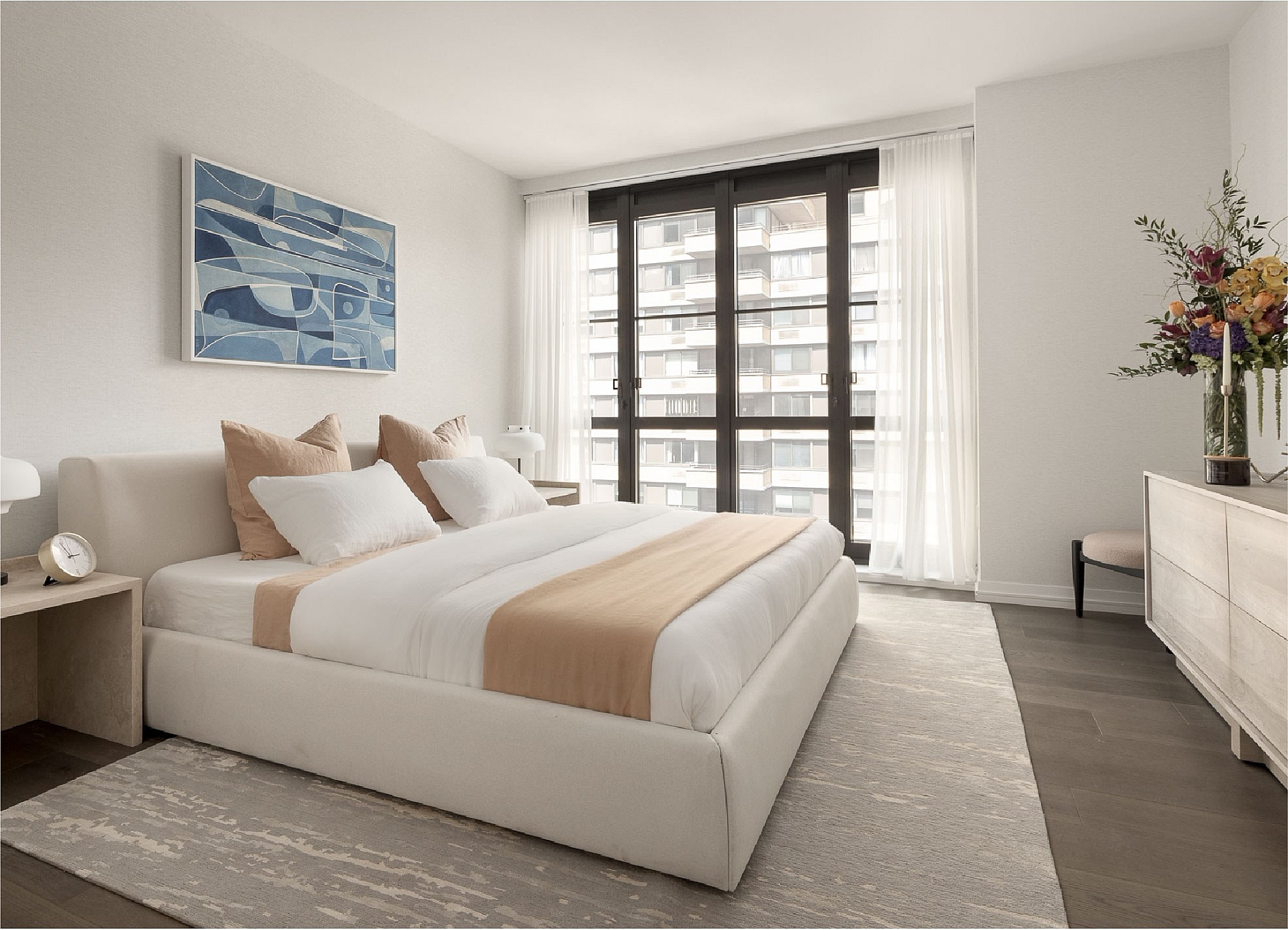 Primary Bedroom
Oversized casement windows
Residential interiors offer a gracious balance of space, light, and vistas.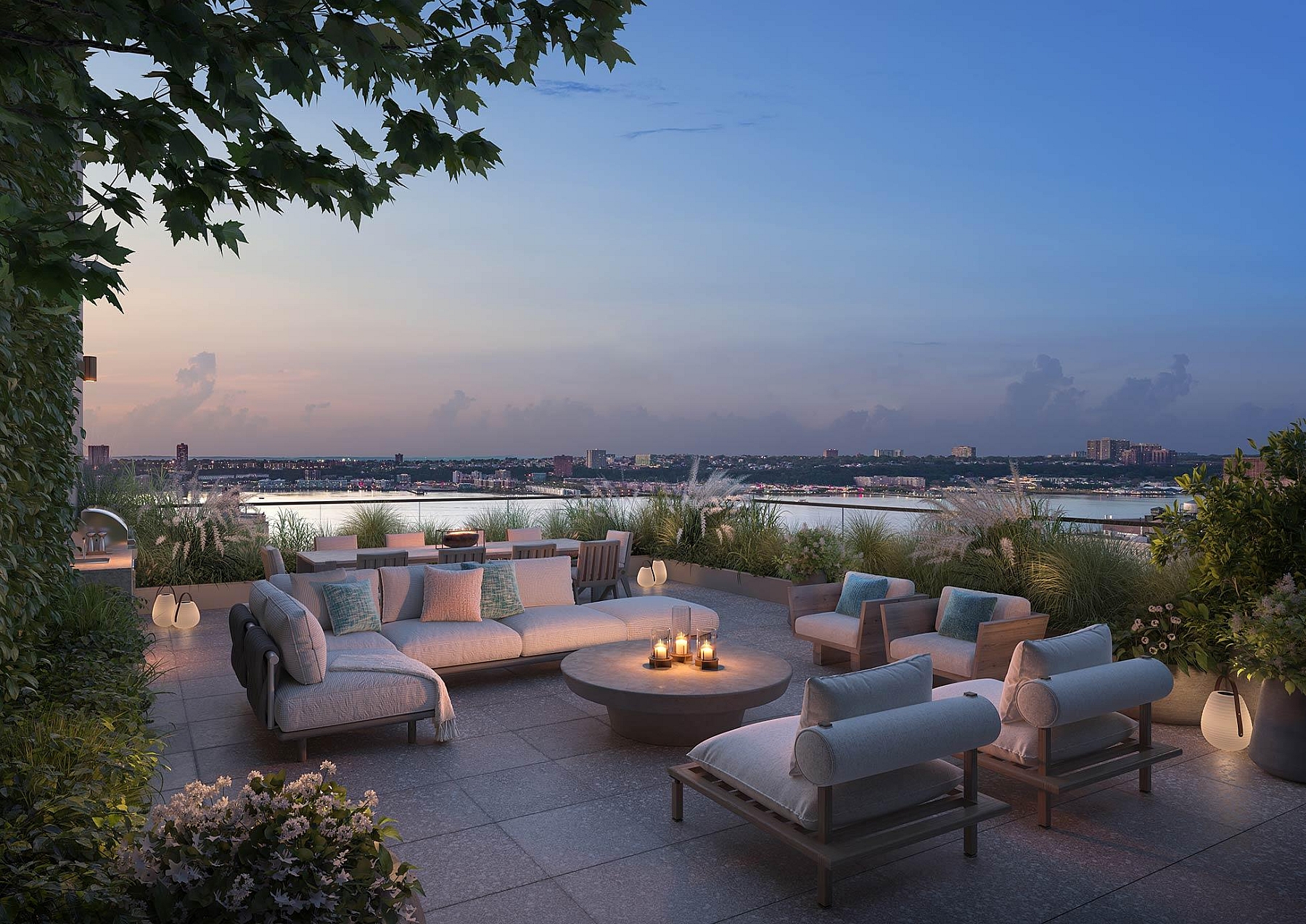 Private Penthouse Rooftop Terrace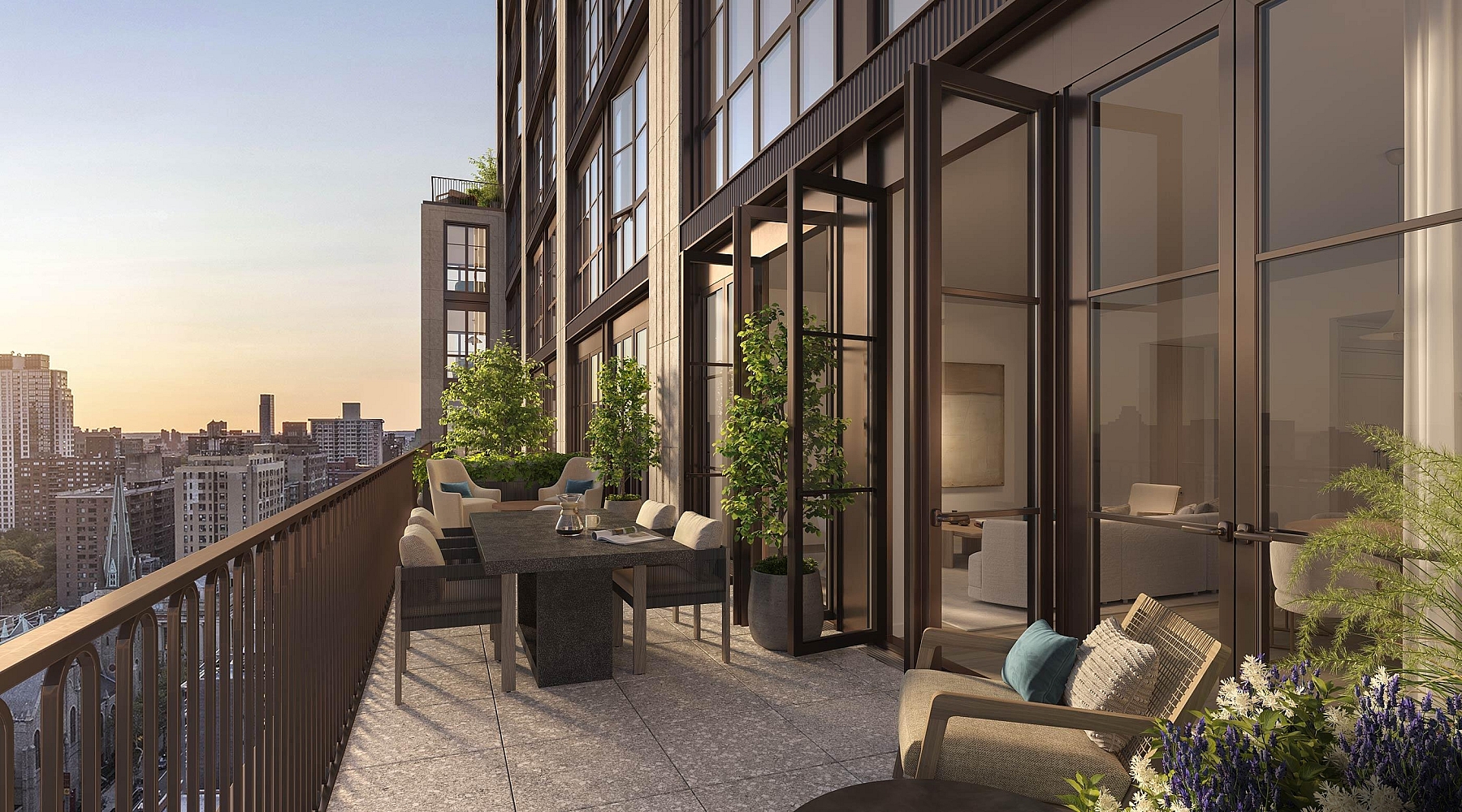 Private Terrace
Custom-designed bronze railings
For select residences, private terraces allow you to enjoy fresh air in an intimate setting. Finished with intricate, custom-designed bronze railings and substantial pavers, these spaces extend your home into the outdoors.